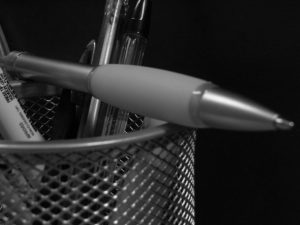 As we approach the 5th anniversary of the American Studies Blog (http://blog.asjournal.org/), we decided to celebrate by asking you – our readers – to participate in the joyful occasion of our first blog competition.
Although blogging has changed over the years, it's still a great platform to voice your ideas and share content with people around the world. Now choose a topic that fits into at least one of three zeitgeisty categories and try your talents:
Access America (Popular Culture, History, and Current Events)
Best Books & Fabulous Films (Reviews and More)
Teaching Tools (Tips, Tricks, and Tools of the Trade)
And remember: The sky's the limit.
ASB Contest Guidelines
Entries must comply with all the terms and conditions in these guidelines in order to be eligible. The ASB will publish the winning authors (first and second place in each category).
Guidelines for Entries
Eligibility
This competition is open to university students and young professionals.
Length & Format
Less is more. Ideally, blog entries must have general appeal and be between 300 and 1,000 words. They must include a 2-3 sentence bio which is not considered part of the word count. Longer entries will be disqualified.
Your blog must be submitted electronically in Word format. All entries should include a catchy title, a hook, and a suggestion in which of the three categories (Best Books & Fabulous Films, Teaching Tools, or Access America) you'd like it posted.
Audience, Writing Style, Referencing & Language
Due to our wide readership, avoid the use of jargon and limit scholarly references.
Please add links to other websites (include URLs in parentheses where they should appear), photos, screenshots, original video clips, and open access materials to your submissions. All of these must be copyright free.
As a form of life writing, all blogs should have an authentic, unique point of view. Individual expression, tone, and voice are encouraged, e.g. doses of humor as well as thought-provoking topics are especially welcome.
Please use American spelling, capitalization rules, and punctuation as well as 12 pt. font, Times New Roman, and 1.5 spacing
Ethics, Editing & Publishing Process
We will only consider one entry per category submitted electronically to nas@leuphana.de. Please include your name, address, and a telephone number. The winners grant the American Studies Blog the right to publish their names, photos (if needed), and a short biography.
By submitting your entry to the American Studies Blog, you certify that it is an original contribution with factually accurate information that has not been posted or submitted elsewhere. The blog entry should not knowingly contain any statements or materials that is defamatory, deceptive, fraudulent, or intentionally misleading. Responsibility for plagiarism rests solely with the author.
If submitting your own photos or film clips, please propose captions.
We reserve the right to edit posts, so do not feel offended if we make minor stylistic changes to improve the readability of your blog.
We reserve the right to reject any submission and to remove any post after it has been published.
We do not accept promotional blogs.
Judging Criteria for the Selection of the Best Blogs
Quality of the analysis, relevance of the topic, and originality of the blog (style of writing and content).
The decision of the judges will be final and not subject to challenge or appeal. No feedback will be given to applicants whose blogs were not selected.
Deadline:
Please send all entries to nas@leuphana.de by September 1, 2019.