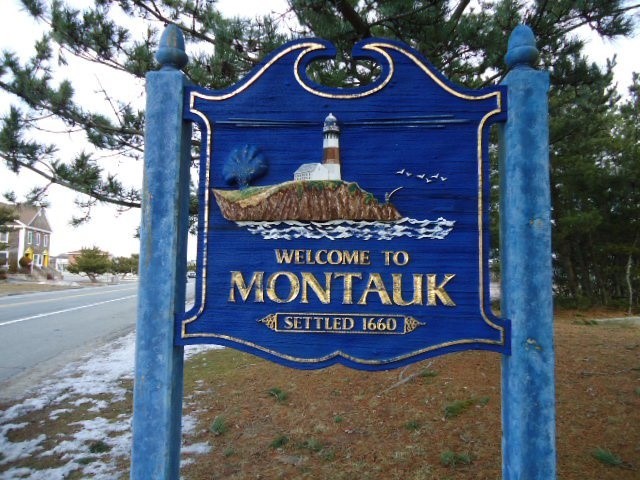 Have you ever talked about a past event with someone who was involved in it and came to a point where you and that someone didn't quite agree on how, where, or even if something had happened? This can be amusing or awful, but it surely makes us ponder about truth, perception, and the relationship between the two.
And so does Showtime's TV drama series, The Affair.
The pilot episode starts in medias res with a police detective (Victor Williams) interrogating our male protagonist, the teacher and semi-successful novelist, Noah Solloway (Dominic West). The detective wants to know "how this whole mess got started." This is when it dawns on us that what we're seeing isn't what's happening right now. It's merely Noah's recollection of what has happened. Through Noah's lens of memory, we learn that at the beginning of the story he's happily married (with 4 kids) to Helen (Maura Tierney), his high school sweetheart. During their summer vacation in Montauk (Long Island, New York), their lives change radically when Noah meets Alison Lockhart (Ruth Wilson). It is from her perspective that the second half of the episode is told. Alison is a waitress and unhappily married to Cole (Joshua Jackson). They've never really seemed to get over the death of their toddler who'd died in an accident not long ago. As soon as she and Noah are on the screen together, we realize how this whole mess got started.
The film takes the saying "there are two sides to every story" literally: The first half of each episode is told by one character, the second half by another. Don't worry about repetitions – all characters have their own life and story. The 'two sides' approach is done very well, and often we have 'light bulb moments' when something is hinted at in the first half which doesn't fully make sense without getting the second perspective. Of course, many of the scenes do in fact overlap, but it's fascinating to see how one and the same event differs depending on the perspective. There are countless diverging details, minor and big, and they are fun to spot.
As viewers, we are constantly trying to figure out which version is more accurate. The recent season 4 finale, for instance, ended with diverging viewpoints on an event so rich in dramatic consequence that it almost hurt not to know which one is true. To add to the mystery, in this very case the two diverging viewpoints are those of one and the same character. And yes, The Affair gets more complicated as it continues and more viewpoints are added.
Although we learn a murder had happened in Montauk early in season 1, The Affair is neither a crime story, nor a "who dunnit." It's character-driven, emotional, and psychologically convincing. The four seasons of The Affair are available on Amazon Prime; Showtime announced a fifth and final season to air in 2019.
81 Total Views, 2 Views Today