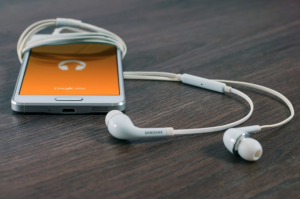 For most students, exposure to the English language is largely restricted to the chalky classroom and – outside the classroom – to watching movies or series in English. Yet there's so much more to work with – just think of the digital world and its potential. Have you heard of the rather political "Pod Save America" or "S-Town" with its Southern Gothic story? The list of podcasts is sheer endless. So why not jump on the podcast train and use it for didactic purposes? You wonder how? Alright, let me give you an idea:
Here is what you do in 4 easy steps.
Step 1: Think of a topic. Together with some of my fellow students, for example, we created a podcast suitable for business vocational schools. In order to enhance our (future) students' intercultural competence, we named our podcast Intercultural Cocktail with an episode entitled German-American Business Communication. Step 2: In order to bring this episode to life, we researched the topic and talked to graduate American students on campus about their perceptions and views. Step 3: The outcome was a written transcript including different intercultural business situations which we then turned into a nine-minute-long audio file – the suitable length depends on the students' competence level and their familiarity with the topic. Step 4: For an authentic production, we were supported by Ryan, an American student, and used Audacity, a hands-on, free audio software for the technical production.
The didactic benefits of the podcast are twofold: You can either let your students produce their own podcast as we did. That way, you enhance learner autonomy. Or you let your students use a podcast episode already produced. The latter would make the implementation of pre-, while-, and post-listening activities necessary. Those, of course, can vary depending on the topic and the length of an episode. In the given example, we tried to activate the students' prior knowledge of the topic by asking them about their experiences with American culture.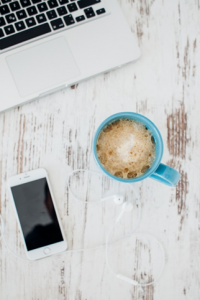 For a while-listening activity outside the classroom, ask the students to pause the episode after each situation and anticipate Ryan's reaction based on their knowledge from the pre-listening activity. To be able to compare students' thoughts with the answers by the native speaker, students should take notes later to be used in classroom discussions. Keeping in mind that the overall idea is to strengthen skills needed for communication, use the outro of the podcast episode as a starting point. Students then comment and post questions on the podcast's imaginative Facebook page. The student's classmates write an answer which may actually require some research on the topic. This activity could also be done orally, depending on which skill they focus on.
No matter which path you take, your students will be motivated. Give it a try!
56 Total Views, 3 Views Today