When I entered a creative writing contest for non-native speakers of English, the 2014 Daniil Pashkoff Prize, I never imagined I would win 3rd prize in the category for "Prose – 20 and Over." Participating in this contest has been an intriguing and challenging experience that has helped me to grow on a literary as well as on a personal level – an experience that I would recommend to any literary enthusiast out there. The next prize will be awarded in two years: A new contest, a new opportunity to become part of an inspiring and creative literary circle, and a new experience of creative story writing that I wouldn't want to miss.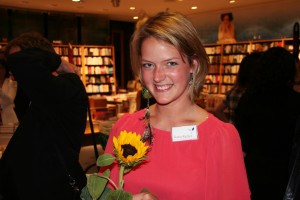 My short story "Coloured Desperation" tells of the struggles that a young mother experiences in the troubled relationship with her autistic son. Torn between her desire for a peaceful state of mind, her yearning for a better life, and her responsibilities as a caring mother, Libby is confronted with everyday challenges and a situation that might turn out to be the turning point in her life.
Interested? Click here to read the full story!
---
56 Total Views, 5 Views Today