When I started out as a teaching assistant at Syracuse University at the ripe old age of twenty, I instinctively knew I should get to know my students better. The obvious way to do that was to make small talk before or after class. My questions were nothing too personal or special, but the answers to one question puzzled me. "Well, what are you doing this weekend?" The responses varied, but they all had something in common: "Going to THE basketball game," "Going to THE lake," "Going to THE City" Okay. The first two were obvious. Basketball meant Syracuse University's finest. THE lake meant Onondaga Lake, after all it was the closest one. But THE city? As if there is no other. Where, for crying out loud, is THE city? "Going to the City?" I asked meekly. "Yes, going to the City. You know, THE City."
I felt like I was in the middle of a Laurel and Hardy routine. No, I really didn't know. So I had to muster up a large dose of courage. After all, some of the students were actually older than me, and I, the new T.A. and graduate student from Iowa, obviously didn't want to look stupid. After an excruciatingly long minute of silence passed, I finally spit out my question. Trying to keep a straight face, my student responded in slow motion, over enunciating his words: "New York City."
Right then and there, I learned an important lesson: For most New Yorkers, there was, is, and never will be another city besides the Big Apple. Well, at least until now. Move over N.Y.C! Jamestown, N.Y., is on THE map. So what does Jamestown, a city with a population of roughly 30,000, have that THE City doesn't? It has THE National Comedy Center.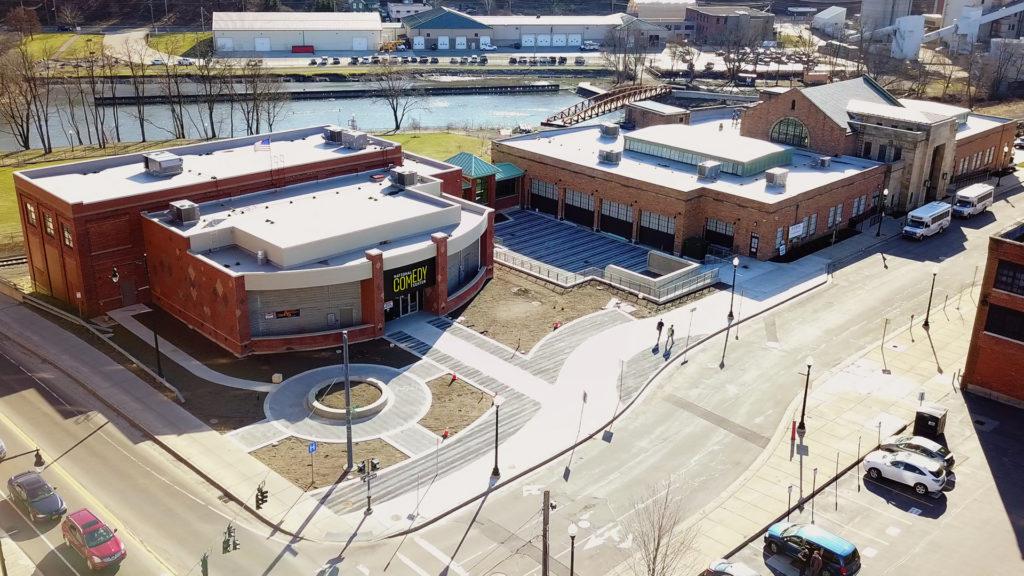 The 50 million dollar National Comedy Center opened this year on August 1 and is unlike any other museum you've visited before. Chances are you haven't been to a museum that lives and breathes comedy. In fact, the Center might actually be called an art museum since it is dedicated to the art of comedy. And yes, comedy is an art. Just ask the originators of Saturday Night Live, who appeared on August 2 as part of the opening festivities: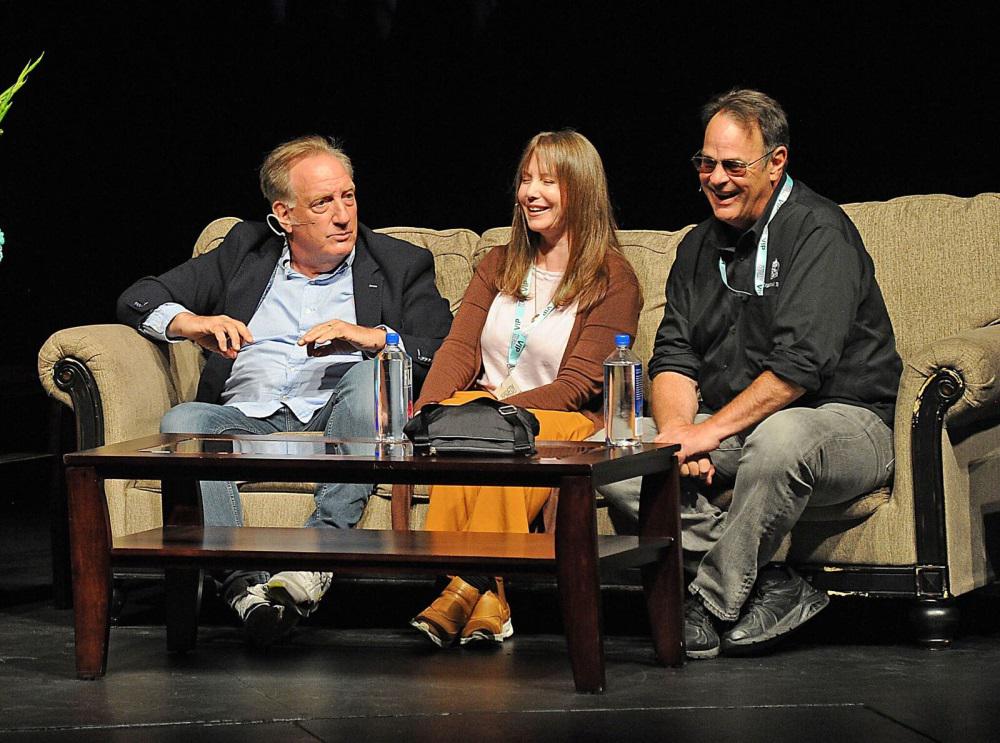 Apart from educational opportunities and a hologram theater, where visitors can experience some of the greatest comedians of all times, there are many hands-on activities, such as live stand-up, faux pie fights, comedy writing, and cartooning. Irresistible offers for comedy artists-in-waiting and comedians-to-be. Then there are the 50 exhibits that span comedy history from vaudeville acts to virtual memes. The lovingly designed exhibits also include rare artefacts, ranging from Charlie Chaplin's iconic cane and scripts with numerous edits by a variety of American comedians to Lenny Bruce's typewriter. It was this typewriter on which he wrote the 1960s comedy and satire that challenged obscenity laws and landed him a one-way ticket to jail.
And there is more good news. After spending a few hours at the National Comedy Center, you can also visit the Lucille Ball and Desi Arnaz Museum, also located in Lucy's home town, Jamestown, N.Y. After all, Lucille Ball, who was nominated for 13 Emmy Awards and won 4, is the reason the National Comedy Center landed in small town U.S.A.
89 Total Views, 2 Views Today