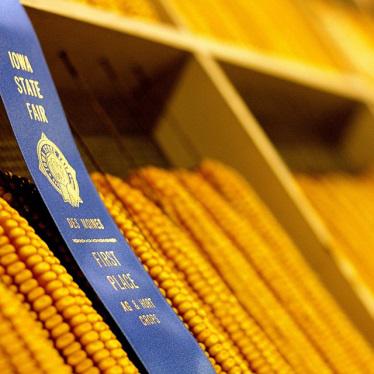 When tourists from all over the world plan their vacations to the United States, they often stick to tried and true places to visit: National parks, Disney attractions, beaches, monuments, outlet malls, and museums. While they certainly are worthy places to visit, they won't bring visitors closer to the people, contemporary culture, and everyday life in America like a good ole state fair. As an Iowan, I may be somewhat biased, but I wholeheartedly agree: "Nothing Compares to the Iowa State Fair" (this year's motto).
Although the Iowa State Fair is not the oldest – that honor goes to the New York State Fair first held in Syracuse in 1841 – it is one of the best state fairs in the nation and places in the top 10 of most rankings. The Iowa State Fair, located right in the middle of the heartland, has been in operation continually since 1854 except for a time during WWII. The first visitors travelled by covered wagon to the largely agricultural showcase held in Fairfield which included spectacular exhibits and entertainment, such as "female equestrianism" otherwise known as female horseback riding. The Fair is five years older than the state, which became the 29th state in the Union on December 28, 1846. Iowans like to point out that Rodgers and Hammerstein's musical, State Fair (1933), was inspired by their fair. Today, it draws over 1.1 million visitors from all over the world to its permanent fairgrounds in Des Moines each year. So now that you know the basic facts, let the fun begin.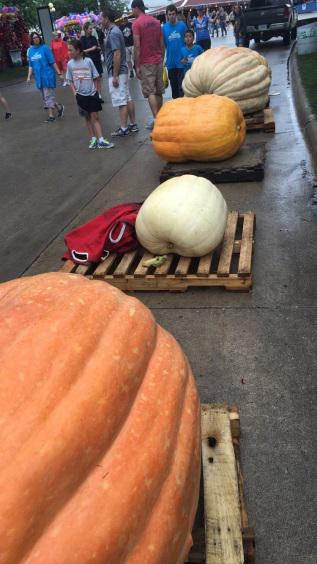 The biggest draws of the Fair are probably the parade – the kickoff – and the butter cow sculpture that was added in 1911. Believe it or not, the creamy artwork stands about 5 ½ feet tall and is 8 feet long, takes anywhere from 5 to 10 days to create, and weighs 600 pounds. Now that's a lot of butter.
Agricultural and livestock competitions can literally be found in every nook and cranny. Contests for people of all ages and interests also abound. 900 food classes are judged each year. How 'bout them pumpkins?
Fair organizers try to balance 'the tried and true' with new entries. Past contests have included the hilarious pig calling contest and a side-splittingly funny kid's joke battle. Among many others, this year features the State Fair Queen Competition, a pie eating contest, the Iowa State Chili Cook Off Championship, and the Outhouse Races that date back to 2004. You have to see that one to believe it:
Now, who else but an ingenious Iowan could think up that event? Fair vendors are also quite clever when it comes to putting food on a stick. This year features 82 different varieties. Take a look at a few mouthwatering entries.
Deep-fried pecan pie on a stick as well as the pickle popper (a whole dill pickle cut in two, then stuffed with cream cheese, shredded cheese, bacon, jalapeños, mandarin oranges, dipped in a batter and deep fried) make their debut this year. Let's face it: Bacon is heavily represented on menus across the fairgrounds, but that fact should not be so surprising since Iowa is by far the largest pork-producing state in the nation, adding 4.2 billion dollars to the national GDP annually. Vegans and vegetarians, however, should find a lot of tasty treats to whet their appetites. After all, nothing brings people together more than good food and fun, friendly competition, and quality time with your family and friends.
Finally, the Fair offers educational opportunities as well as music concerts, political speeches, rides for thrill seekers, and many vendors selling everything but the kitchen sink.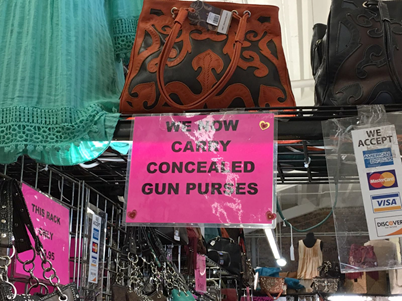 And when your feet are numb and you can't walk anymore, one of the 1,800+ volunteers needed to run Iowa's largest annual event will pick you up in a tram and drive you back to the campgrounds or the parking lot. Now if that isn't service I don't know what is. The Fair runs from Thursday, August 9 to Monday, August 20 and is reasonably priced. Adults (ages 12 and over) pay $12, children (ages 6-11) cost $6, and children 5 and under are free. If you can't make it this year, there is always 2019.
The Iowa State Fair is as American as apple pie – on a stick!
70 Total Views, 3 Views Today