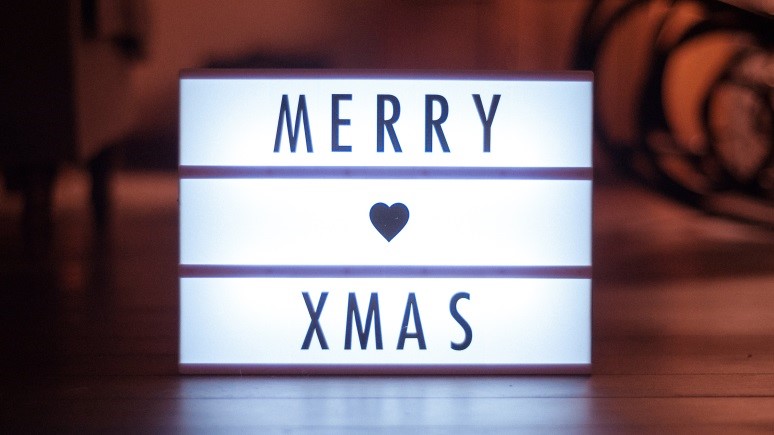 On October 28, the Hallmark Channel launched its annual "Countdown to Christmas." During the eight weeks before Christmas, the channel will broadcast 21 original movies that are all about Christmas and the spirit of the holidays. Established in 2001, the Hallmark Channel is a subsidiary of the company that has provided many Americans with sappy greeting cards for all occasions. The Christmas movies continue with the company's tradition of kitsch, especially romantic kitsch, as shown in not-so-subtle titles, such as A December Bride (2016), My Christmas Love (2016), or Marry Me at Christmas (2017). Christmas, it seems, is not primarily about celebrating the birth of Jesus Christ – or, like in my family, food – but about finding love in the midst of snowy landscapes, hot cocoa, and conveniently hung mistletoes.
Romance-infused Christmas movies are not a novelty, think of White Christmas (1954), Miracle on the 34th Street (1994), or Love Actually (2003). Hallmark takes the romance to another level though. The premise is always the same: Singles are stressed out because they are, well … single during Christmas. The season of love! It seems that during the festive season, singles are especially frazzled because they are forced to attend a variety of Christmas parties and family gatherings on their own. Christmas is apparently the last moment to secure a partner before the more uncomfortable events start: New Year's Eve and Valentine's Day.
While there are movies starring men, most stories focus on women. Hallmark introduces two types of women: those who are in sync with the Christmas spirit and try to reform grumpy men (possible love interests), and those who are too focused on their careers and therefore neglect the spirit. Of course, these Christmas-immune career women need to realize that there is more to life – love and marriage – otherwise they'll end up sad and lonely. Take Marry Me at Christmas (2017), for instance: Set in a small, snowy mountain town (probably Colorado), a young woman (with long, blonde hair) whose engagement was recently broken off, is struggling with her bridal boutique business – and her broken heart. Enter another young woman (with long, blonde hair) who is getting married in this very town on Christmas Eve –  because it is "the most romantic night of the year." She needs help, and everyone knows and supports one another in rural America. After all, "there's nothing better than Main Street at Christmas." In order to stress this image of American middle-class intimacy, authenticity, and pre-modernity, we need a Hollywood film star (brother of the bride) who seeks the quiet, slow-paced life away from Los Angeles. It is not hard to guess that he will fall in love with the bridal shop owner whose sidekick happens to be – OMG! – a long-haired brunette. The pastoral setting of Main Street U.S.A. with its quaint traditions – like romantic snow fights and dessert potlucks – is contrasted to sunny, busy L.A. and the actor's workaholic manager who talks on the phone too much while drinking green smoothies. These stereotypical images are obvious backlash to women's emancipation in the private and public spheres. Hallmark spreads questionable politics concerning gender, race, class, and sexuality, designing a version of America that is white, middle-class and, of course, heterosexual. I dare you to find a person of color who is allowed to say something meaningful in these movies.
At one point, the protagonist says that Christmas time is magical. And indeed, Hallmark's vision of Christmas is magical or rather a snowy-white fantasy of a conformist life infused with superficial tensions. Sometimes watching films like these feels like a guilty pleasure with a bitter aftertaste, and although I don't like admitting this, not all guilty pleasures can be justified by escapism. These visions of America in Hallmark movies are supposedly based on bygone values that need to be preserved. Personal as well as professional struggles are overcome by compassion and selflessness – admirable values if they were not whitewashed and sugar-coated in heterosexual love. As escapist entertainment, these Christmas movies cater to audiences who prefer their country's conflicts glossed over. At least for Christmas, these movies seem to say, viewers deserve this.
43 Total Views, 2 Views Today