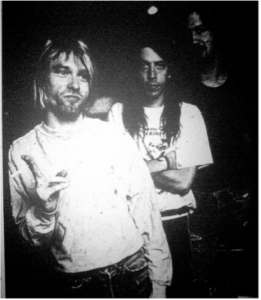 Do you believe in fate? I like to think I don't, and yet I always find myself looking for how the pieces of reality fit together to make a big picture that is more than the sum of its parts. I only recently became aware of one such coincidence. On September 24, 1991, two momentous albums, Nevermind by Nirvana and Blood Sugar Sex Magik by the Red Hot Chili Peppers were released to applause so tumultuous it resounds today, 30 years later.
September 24, 1991, changed the world of alternative rock music. It also changed the world of one future blog writer who wouldn't see the light of day for another eight years. That's the magic, or the magik, of music and music on record.
While both Blood Sugar Sex Magik and Nevermind are credited on their Wikipedia pages as being formative in the amplification of the alternative rock genre, the legacy of Nevermind reigns supreme in both length and content. That commendation echoes the prestigious renown attributed to the album by critics and just about everyone else.
You don't have to like Nirvana, hell, you don't have to actually have listened to the album. The association between band and record is instantaneous, legendary, and entrenched in the general consciousness. I say Nirvana, you say Nevermind. Likewise, I say grunge or 90's music, you say Nirvana. Here's to another worshipful entry to Nirvana's eternal eulogy!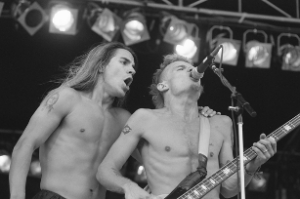 Blood Sugar Sex Magik holds its own on the important albums lists. The record is equally illustrious for the sake of this blog post because of what it means to the author. Just glancing at the cover, leafing through the booklet, and, of course, noticing the edgy bdingbadabadabding opening evokes visceral memories of my entire life from elementary school up to this very moment. The Peppers got under my skin, and so did the first album I ever owned – my first tattoo at age 18. Here's to music so beloved it inspires sappy blog entries and lifelong joy whenever I hear it.
Lastly, here's to funny coincidences that make life just that little bit more extraordinary.
Happy September 24, 2021, everyone. I hope you find joy in your little puzzle pieces, whether they fit or not.
1,888 Total Views, 3 Views Today