How much do celebrities, influencers, and social media actually impact us? The way we consume media has changed dramatically over the past decade, and while many of these changes come with a multitude of new challenges, social media has also enabled us to communicate on a global scale. Celebrities, influencers, artists and the work they promote and produce directly and indirectly influence our society and our behavior towards our planet.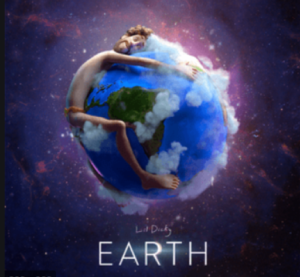 A while back, rapper Lil Dickey released a song in collaboration with thirty famous artists and celebrities in order to raise awareness for the issue of climate change and the damages it produces. Lil Dickey's song immediately went viral, and millions of people watched it. But what is this song actually good for? Will it change anything at all?
It reminded me of several other incidents in recent history when celebrities attempted to change our world for the better, such as the idea of generating money for a good cause by Band Aid with the song "Do they know it's Christmas?" and Michael Jackson's "We are the World." These examples indicate that, at least from a financial point of view, that charitable projects can genuinely impact our world. By donating the money generated by his song to the Leonardo DiCaprio Foundation, both artists and audiences contributed to funding much-needed projects to save our planet from ourselves. Even more importantly, Lil Dickey's song initiated a discussion about climate change.
Yet, it also served as a powerful example that rounding up some of the most famous celebrities might not be enough. In addition, all of the songs were criticized for their hypocritical lyrics – while generating a lot of money, they distorted the originally well-intended messages by displaying both a naive and offensive western view of the situations they were trying to improve. Lil Dickey's "Earth," for instance, can be criticized for its questionable use of swear words and sexually implicit lyrics, which make the song and its message unavailable for the entire group of children and young adults, a group the video seems to be targeting. Still, it did and does capture the attention of those it is likely aimed at.  While politicians will most likely not be impacted by Lil Dickey's song, his message that saving humanity from going extinct is now cool and has the potential to increase awareness for climate change.
In the end, that is what good artists do: They change the minds one at a time to help the rest of us see what they see. They share with us their vision of how our society can improve and inspire us to right the wrongs of the past. "Earth" might not single-handedly save humanity, but it might have inspired many young minds to think about what's important to them and imagine a future that's worth saving. Besides, it's also a very catchy song.
74 Total Views, 3 Views Today