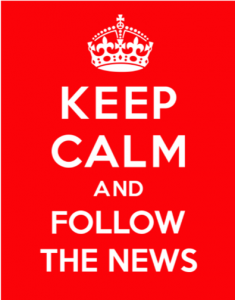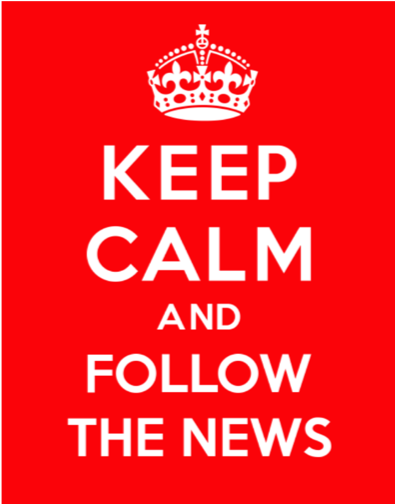 As American studies and foreign language education scholars, we sometimes tend to overlook the vast demand for teachable online resources outside of academia. My work in the transatlantic blended-learning education initiative Teach About U.S. has helped me to establish long-standing relationships with high school teachers and educators in Germany and the United States. Amid the current global health crisis, these teachers are stepping up to support their students and find novel ways to engage them in educational activities while they struggle with 'the new normal' during the pandemic.
As schools have been shut down for weeks, many of these colleagues have reached out to us, seeking advice on educational technology and its implementation. All too often, they are pushed to create makeshift solutions as their school servers are overwhelmed with the sudden spike in user demand. Many colleagues have shared their experience of setting up private chat and social media groups to share assignments and educational resources, unsure whether this may violate school and state rules.
With misinformation about the coronavirus on the rise, a historic presidential election campaign in the United States, and the press under attack from different sides, I would like to share some of my favorite student-friendly news media as well as resources on media literacy for primary and secondary school students.
A significant part of our school projects in Teach About U.S. is devoted to understanding the news and developing media literacy in a foreign language. Whether students are supposed to explore civic engagement to ban plastic bags in California, witness accounts of a garment factory collapse in Bangladesh, or find out how people in a select U.S. state perceive the election campaign – they must identify and assess their trustworthiness. Providing them with the tools and resources to evaluate information online and engage in discourses affecting their own life is increasingly becoming a matter of sociocultural participation and learner agency.
Many of the sites listed below have proven useful in our school projects as they allow foreign language learners to gain insights into current political, social, and cultural discourses in the U.S. For teachers, some of these platforms come with customized classroom tasks and lesson plans that help connect their classrooms to the newsrooms and public discourse in the U.S. and beyond.
With this said, it's okay to take a break from the news at times or even just change the pace of consuming them. And so, as news media outlets have been ravaged by the pandemic, this might be exactly the right time to renew your local newspaper subscription.
News for (and by) kids and teenagers
KQED is a nonprofit, public media outlet in San Francisco and operates several radio, TV, and digital media programs. Their education hub includes news stories for young viewers and listeners as well as lesson plans and standards-aligned resources. Above the Noise, for example, is a video series investigating controversial topics relevant to middle and high school students; a recent episode asked whether hate speech should be protected as free speech. If you're covering the 2020 presidential election (and who isn't?), their page Let's Talk about Election 2020 follows the campaign from the perspective of high school students, focusing on issues like climate change, guns, and education.
Voice of America features a news website for English language learners worldwide. News reports are sorted by language proficiency level, and the website additionally features language lessons as well as educational videos on "News Words."
Student Reporting Labs provides captivating video reports and journalistic pieces created by students about issues that affect them. Stories have a local focus and feature lesson plans useful for project-based learning.
A network of young journalists and artists report about issues from news to arts, from identity to technology.
Learning platforms
Does this resource really need an introduction? The Public Broadcasting System's learning platform provides a vast amount of curated classroom resources connected to its various news shows, reports, and documentaries. Interactive lesson plans and resources can be filtered by grade level, school subject, and standards. In their Civics and Social Studies section, interactive lessons, such as "Why Is Fake News So Effective?" and "We The Voters" on civic protest can be accessed for free.
This blended-learning platform, a cooperation by the U.S. Embassy Berlin, Leuphana University Lüneburg, and LIFE e.V., connects high school classes in Germany and the U.S. The platform is entirely free and features international school projects, including the U.S. Embassy School Election Project 2020 – a mock election of the U.S. President in which German classrooms adopt one U.S. state, become its virtual citizens, and predict how it is going to vote on Election Day. 
Resources and teaching guides on developing media literacy
Web Literacy for Student Fact Checkers … and other people who care about facts
This open-access book on web literacy by Michael A. Caulfield proposes that web literacy in the digital age is less about checklists than about four moves and a habit: looking for previous work, going upstream, reading laterally, circling back, and being critical. The book comes with loads of hands-on activities easily adaptable to current news events.
This is an open-access book on verifying digital content of emergency situations, authored by journalists at the BBC, ABC, and other news outlets. While the book is intended for journalists, it includes short and insightful case studies on aspects like verifying user-generated content as well as images and videos.
The Center for Media Literacy provides a treasure of resources and background information on media literacy in the classroom. As they state, "media literacy connects the curriculum of the classroom with the curriculum of the living room" – and this website shows exactly how it can be done.
National Association for Media Literacy Education (NAMLE)
The National Association for Media Literacy Education's website is a useful resource a variety news literacy related to current events, for instance the collection on the 2020 U.S. election or their most recent one on fighting misinformation about COVID 19.
Next week's blog will be our final post on digital learning tools.
73 Total Views, 4 Views Today