It's February, African American History Month in the U.S. So let's look at a fabulous film that depicts a young black man and his powerful, but emotional struggle from a sharecropper on a cotton farm to an invisible butler in the White House who lives by the maxim: "You see nothing, you hear nothing: you only serve."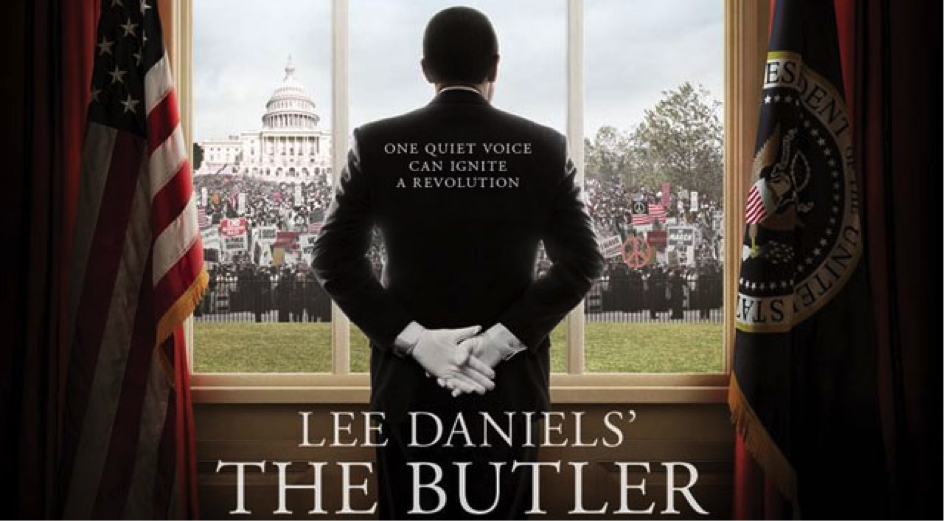 Viewers will soon come to realize that all they have ever dealt with in school history lessons concerning slavery and the Civil Rights movement in the United States hardly revealed the true torments of African Americans. So now get ready to embark upon a truly thought-provoking time travel.
Cecil Gaines (Forest Whitaker) grew up on a cotton farm as a sharecropper's son in the 1920s. After his father (David Banner) was killed and his mother (Mariah Carey) suffered from psychological trauma, Cecil leaves the plantation, desiring a life as a 'house nigger.' By following the philosophy, "You must look through your eyes, see what it is that they want, see what it is they need, anticipate, bring a smile to the eyes," Cecil finally becomes a White House butler in the 1950s. Over the decades that follow, he serves several U.S. Presidents and witnesses American history in the making. We are invited to empathize with Cecil's personal battle during the Civil Rights and Black Power movements and their effects on both his family and the wider national psyche. Despite this struggle, Cecil remains loyal to the White House and is respected as a reliable and discreet servant. This personal success, however, comes at a cost, as his wife Gloria (Oprah Winfrey) slips into a battle with loneliness and alcohol. Ultimately, Cecil must face the question he finds hardest of all: what means more to him, the love of his family or loyalty to his masters?
Lee Daniels' The Butler is inspired by Will Haygood's article in The Washington Post, "A Butler Well Served by This Election." The story told is based on the life of Eugene Allen and captures the different mind-sets of the younger and older generations of the time. Historians have criticized the artistic license in the film, since Eugene Allen's biography tells neither of his mother being raped nor his father being murdered for trying to protect her. The cinematic effect is to cast us back into the 20th century and confront us with some of the atrocities committed against African Americans in the not too distant past. The film also conveys a feeling for how difficult it was for Cecil to accept that he could be something more than subservient. For far too long, Cecil's mantra remains: "Speak up and you die." However, unlike other films on African American hardships, this one ends on a more positive note. But watch for yourself.

33 Total Views, 2 Views Today