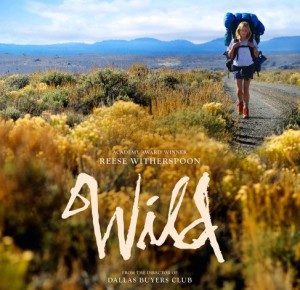 Walking 1,100 miles in one consecutive hike with a heavy backpack – really heavy, so heavy that you can hardly stand, let alone walk – might not seem like the most intriguing activity to most people. But for someone like me living in Colorado, a state consistently viewed as one of the most active ones in the country, this scenario hits very close to home. The Colorado Trail, for instance, is a 486-mile hike (one way!) that runs from Denver to Durango. People hike it. And they block off four to six weeks of their vacation time to do it.
Cheryl Strayed had to take more time off than that to hike the much longer Pacific Crest Trail. Known as the PCT, the trail runs from Southern California to British Columbia along the North American West Coast over the Sierra Nevada and Cascade mountain ranges. Strayed wrote about her trek in her 2012 memoir, Wild: From Lost to Found on the Pacific Crest Trail, that topped The New York Times bestseller list and hit American movie theaters this winter. Directed by the Canadian Jean-Marc Vallée (Dallas Buyers Club), with a screenplay by English writer Nick Hornby (High Fidelity, About a Boy), the film fittingly premiered at the Telluride Film Festival in Colorado. Reese Witherspoon portrays Strayed in a role that has garnered her another Academy Award nomination.
Yet while some may expect stunning shots of gorgeous mountain views and the blonde actress's athletic body (actually, we do get to see Witherspoon take off her clothes more than once), at the heart of the film is something darker, shocking, deeply moving, and yet also invigorating – and only part of this can be credited to Witherspoon ripping off a gnarled, bloody toenail in the opening scene. Rather, the drama is about Strayed's shame spiral into sex and heroin after her mother (played by the excellent Laura Dern) dies of cancer. The viewer understands these events through a series of flashbacks as Strayed hikes the trail.
Wild also reveals snapshots of Strayed's difficult childhood, her mother's relationship with an abusive husband, and Strayed's own failed marriage. The decision to hike the PCT four years after her mother's death when Strayed is 26 is thus framed as a cathartic journey to self-discovery and mental healing that is surprisingly suspenseful and entertaining, even though for much of the film traditional conventions of cinematic narrative are completely suspended. We get to see Witherspoon hike, sweat, freeze, swear, despair, risk her life, and ultimately survive in a gripping and witty performance that does more than justice to Strayed's arresting memoir.
Christiane Steckenbiller is Assistant Professor of German at Colorado College in Colorado Springs. Her research focuses on contemporary Anglophone and German literature and film, cultural geography, and feminist and media studies. She is also interested in race relations and American pop culture.