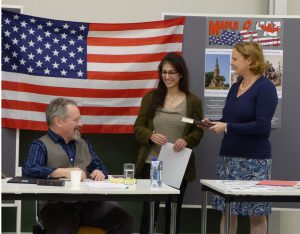 On behalf of the American Studies Blog, we would like to extend our sincerest congratulations to Pune Karimi whose winning entry in the 2019 ASB contest in the category "Access America" can be read below. Although the American Studies Blog does not usually print political pieces, we felt that the winning blog voices a point of view largely absent from American politics and media, and, therefore, deserves to be heard. We hope it gives you some food for thought.
Presidential Elections 2020 – Still No Country for Indigenous People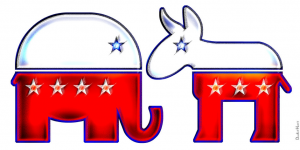 While Republicans have made it abundantly clear that they have little desire to improve the lives of people of color or marginalized groups, Democrats have often prided themselves on fighting for the disadvantaged. Still – hardly ever have the rights of Indigenous people been a topic during the U.S. presidential elections, and it seems unlikely that this is going to change any time soon. At least that's what it looked like during the first Democratic debates.
At the Democratic debate on July 30, health care, immigration, gun control, and climate change were among the most discussed topics, all undeniably important issues. But most of the candidates have not given Indigenous rights a platform, and none of them made it a priority in their election program: The candidates Bernie Sanders, Julián Castro, Marianne Williamson, John Delaney, and Steve Bullock at least attended a forum to discuss various Indigenous issues, though they did not initiate this meeting and had to be specifically invited.
While Sanders, Castro, and Williamson dedicated part of their websites to Indigenous issues, Joe Biden and Cory Booker – both popular contenders for the Democratic nomination – only briefly mention Indigenous peoples on their websites and only in connection to climate change.
In the media, indigeneity was very briefly talked about when the current U.S. President called Senator Elizabeth Warren "Pocahontas" since she had previously claimed Cherokee ancestry. Besides the fact that this is a racist attack, Senator Warren's reaction to get her blood tested was also in poor taste, an action for which she was criticized by the Cherokee Nation. Reporter Kat Chow explains the problem of blood quantum: "Blood quantum emerged as a way to measure 'Indian-ness' through a construct of race so that over time, Indians would literally breed themselves out and rid the federal government of their legal duties to uphold treaty obligations."
But even without this ignorant statement by Senator Warren, there are enough other issues that affect Indigenous peoples, such as the high number of missing and murdered Indigenous women and girls (MMIW), the poor infrastructure on reservations, or the plans for constructing a telescope on the volcano Mauna Kea. The question remains why issues concerning Indigenous peoples don't get more attention.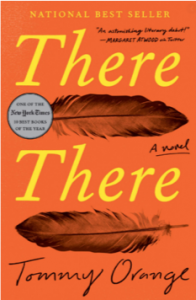 On a more positive note, there have been improvements in media representation: The (now unfortunately cancelled) Netflix show Chambers featured an Indigenous woman as the main character. Other examples include the Netflix docuseries Basketball or Nothing, or the highly acclaimed book, There There by Cheyenne and Arapaho author Tommy Orange.
There is still some time until the 2020 elections, and many candidates will be dropping out or have already dropped out. But one thing is clear: U.S. politicians, regardless of their political affiliation, need to recognize Indigenous rights as a priority in their political campaign.
402 Total Views, 5 Views Today