On behalf of the American Studies Blog, we would like to extend our sincerest congratulations to Lauren Solomon whose winning entry in the category "Best Books & Fabulous Films" can be read below.
Mindhunter: Harnessing the Minds of Monsters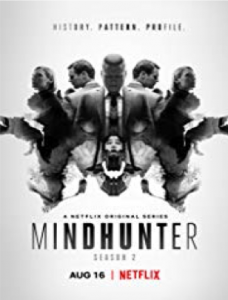 Nothing captivates an audience like the inhuman and horrific acts of a serial killer. After Conversations with a Killer: The Ted Bundy Tapes aired on Netflix in January 2019, followed in May by the release of the biographical crime thriller, Extremely Wicked, Shockingly Evil and Vile, also based on the Ted Bundy story, the U.S. has become mesmerized by stories of serial killing. With that rising fascination, people can't seem to stop talking about the second season of Mindhunter.