The month of June commemorates a turning point in many countries' LGBTQ+ history. In the U.S., the Stonewall Riots mark this turning point.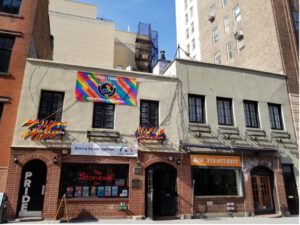 The Stonewall Inn is a gay bar located in Greenwich Village. Before the riots, the police routinely raided the Mafia-run gay bars to harass or detain members of the LGBTQ+ community. On the morning of June 28, 1969, a surprise raid took place at the Stonewall Inn. The angry patrons and neighborhood residents, fed up with the constant police harassment and social discrimination, gathered outside the bar and became increasingly agitated about the police aggressively manhandling people. Soon afterward, the onlookers began to throw objects – pennies, bottles, and cobble stones – at the police. The full-blown riot continued for five more days, involving thousands of people clashing with law enforcement on Christopher Street and neighboring roads. The fabulous Marsha P. Johnson, a Black drag queen, is credited for throwing the first stone – although she's never confirmed it.
Stonewall Riots served as a catalyst for gay rights movements, like the Gay Liberation Front (GLF), Human Rights Campaign, GLAAD, and PFLAG that continue the efforts of the Mattachine Society and Daughters of Bilitis. On the one-year anniversary of the Stonewall Riots, the GLF organised "Christopher Street Liberation Day" – the first gay pride parade in the U.S. Today, pride parades take place all over the world to bolster LGBTQ+ rights as well as promote visibility and equality of that community. Additionally, the rainbow flag is recognised across the world as a symbol of celebration of the LGBTQ+ community.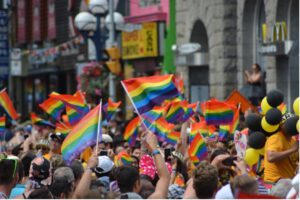 Thus far, three presidents have officially declared a pride month: Bill Clinton, Barack, Obama, and more recently, Joe Biden. In 2016, the site of the riots – Stonewall Inn, Christopher Park, and the surrounding streets and sidewalks – was turned into a national monument by President Barack Obama.
12,324 Total Views, 3 Views Today