One week before Christmas and no gift in sight?
Allow me to assist you out of your plight
For who really wants one more thoughtless gift?
Doomed to be piled on the re-gifting snowdrift
So why not create a story to tweet
In 140 characters – short and sweet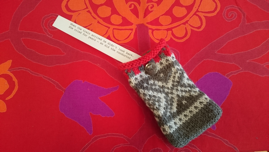 Well, actually in 280 characters or less as Twitter has recently doubled its tweet length. No Twitter account or money is required – just a bit of time. There's no reason to fall under the glamour of the pre-holiday commercialization craze. All you need is a seed for a story that you can let grow and trim back into shape. You can do the old-school thing and write or type it on a decorative piece of paper. Then just stuff it into a little stocking. Of course, you can text or WhatsApp your gift of twiction as well. In search of ideas? Then take a peek at some of the twiction from my creative writing students.