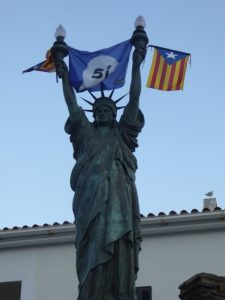 CADAQUÉS, Catalonia, Spain – Dispatch from Spain's Cold Civil War.
Speaker of the U.S. House Tip O'Neill once said, "All politics are local." In today's world, no politics are local.
Both Donald Tusk from the European Union and Donald Trump from the United States have issued recent statements supporting a view of the Catalonian conflict as an internal matter. Yet the very fact that both leaders felt called to comment on it reveals that Barcelona's relation to Madrid has the easy potential to affect wider interests even as far away as Washington.