As someone who regularly teaches creative non-fiction to university students, I'm always looking for new material. Earlier this year, I came across a highly acclaimed memoir that lasted thirty-one weeks on The New York Times bestseller list. Educated: A Memoir is written by Tara Westover, the youngest daughter of Mormon fundamentalists and survivalists from a remote area of Idaho, near Buck's Peak.
Westover's father repeatedly preached that the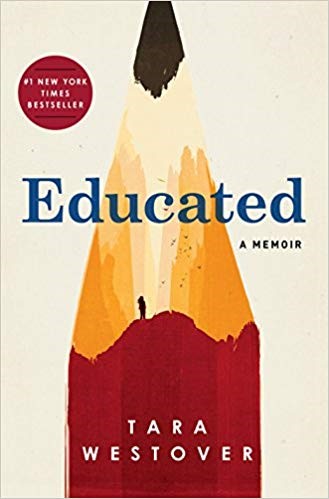 end of the world was imminent and that the right to exist without interference from the government took precedence over all other personal needs. Self-sufficiency from his point of view meant life without any formal education and health care. As a child, Westover was taught to obey, not to question. And when tragedy struck – which was often brought upon by the patriarch's poor judgment – father still knew best. Family life was marked by dangerous, hard physical labor, poverty as well as the constant stockpiling of supplies, be they canned food or survivalist gear. Paranoid that the government would somehow intervene, the family was prepared to defend their way of life by any means necessary.
Keenly aware of her surroundings, Westover noticed – already at the age of seven – that her family was different. Before entering college at the age of seventeen, the young woman had never set foot in a public school. Her education was largely limited to the Book of Mormon and Mormon doctrine. One day, when Westover mentioned that she wanted to go to school, her father quickly rebuked her: "In this family […] we obey the commandments of the Lord." And that was that. So how was Tara Westover able to gain university admission and later earn her doctorate? Let's just say her path was filled with numerous obstacles, the greatest of which was her own guilt and shame. Read more »