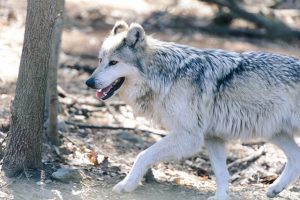 A long journey ends
when farmers grab their rifles
wolves in Germany
Remember the Haiku rules from last week? If not, check here.
As opposed to last week's blog on traditional Haikus, this blog will focus on the non-traditional variant. While these Haikus still feature a natural scene or a part of nature (e.g. landscapes, animals, oceans), the focus is no longer on the depiction of a quiet, solemn image of nature but on the disruption or even destruction of a once balanced and harmonious environment. Non-traditional Haikus always call attention to environmental damage due to man's interference in the natural order of things.